During your teenage years, what 'truths' did you tell yourself that you now know to be a lie?
If you need proof of the impact self talk has, or the power of others words or opinions – remember how you once viewed yourself as a teen. Now, as an adult, you might have found these 'truths' to be false.
The lies of Self Talk
My example is that I struggled with body confidence. I was taller with an hourglass figure. None of the fashionable clothes fit me properly and there were no role models / celebs that looked like me or my shape. I felt as if I didn't fit the mould. This self talk stayed with me for years. But now, I am kinder to myself, and can see my 'truth' was a lie.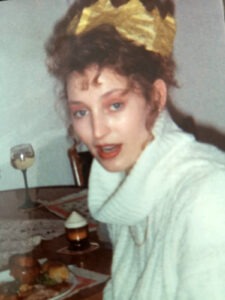 I'd like to start a thread on this, so I have added this to my social media accounts to try to stimulate conversation about this topic. it would be great to share with the young adults I work with who haven't yet had years of experience under their belt to challenge their self talk and feel more confident about themselves.
Can we show the teens of today how wrong we were about ourselves?
Add in the comments what your 'truth' was and why its a lie.