Something new for this Autumn ?
During these strange and challenging times, where we are all feeling the pressure to try to reset the balance in our lives – I thought it would be a nice idea to get together to share our struggles and share some tips and guidance on how we can improve how we are feeling.
SUNDAY NIGHTS MIND-SET
I have planned a series of live coaching sessions which I will be hosting on Sunday evenings – tackling mindset, accountability, self awareness and mindfulness. Based on the principles and models of my coaching programme, EmotionMind Dynamic, my hope is that these sessions help you to start your week with renewed energy, focus and motivation. If you are in need of a boost of health and well-being, and would like to join in, set your reminders for Sunday evening when I will be holding the first in the series. I aim to start at 7.30pm, but each recorded session will be available to playback whenever you need a reset button throughout the week. Start your week with a plan which supports your mental health and wellbeing, and make your week ahead great! ?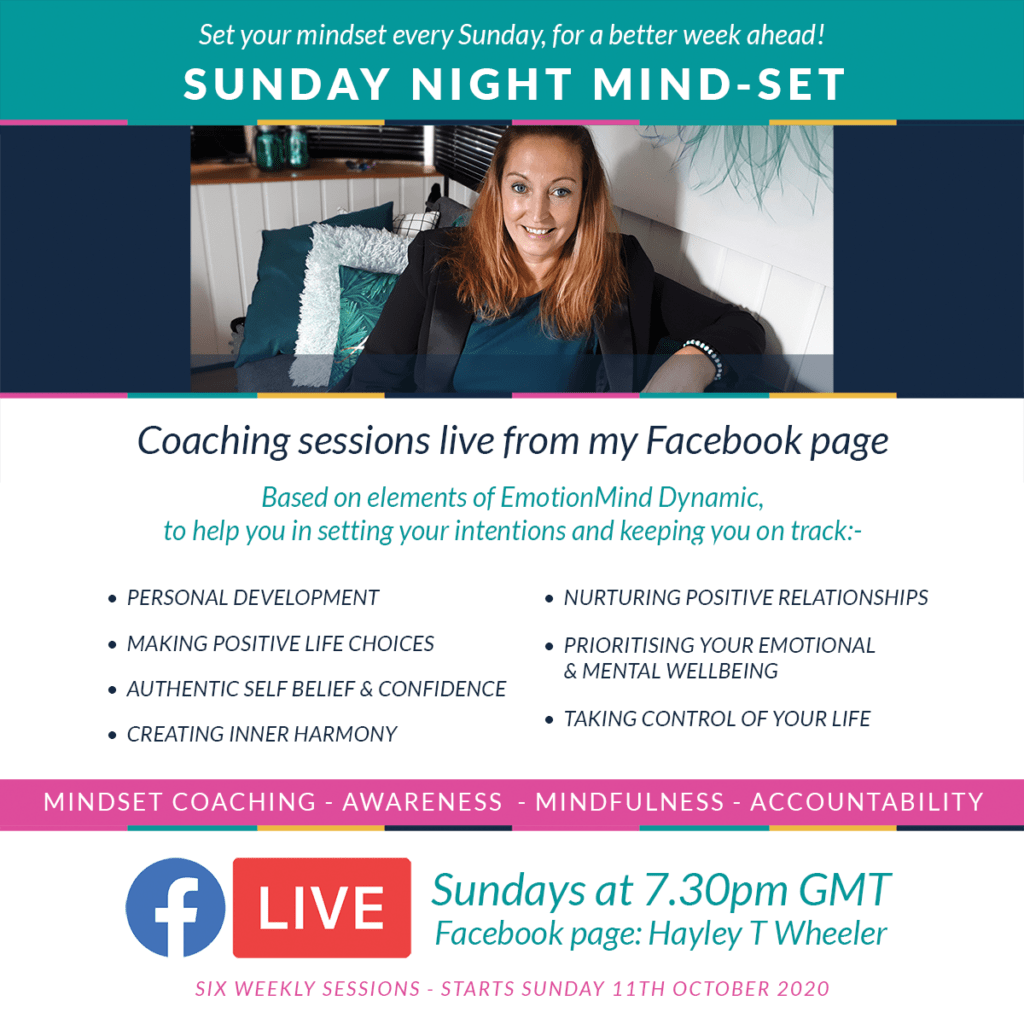 Join in to experience mindset coaching, self awareness, mindfulness and accountability.
These are the dates for the first set of live coaching events, which start this Sunday evening at 7.30pm.
Sunday 11th October
Sunday 18th October
Sunday 25th October
Sunday 1st November
Sunday 8th November
Sunday 15th November
To watch and take part, please visit my Facebook page and look at the events tab – I will be going live from each event page, so that you can catch up easily if you can't watch the coaching session live.