A fabulous client who has achieved so, so much since starting my coaching programme and is looking forward to a future filled with happiness since the black cloud has disappeared.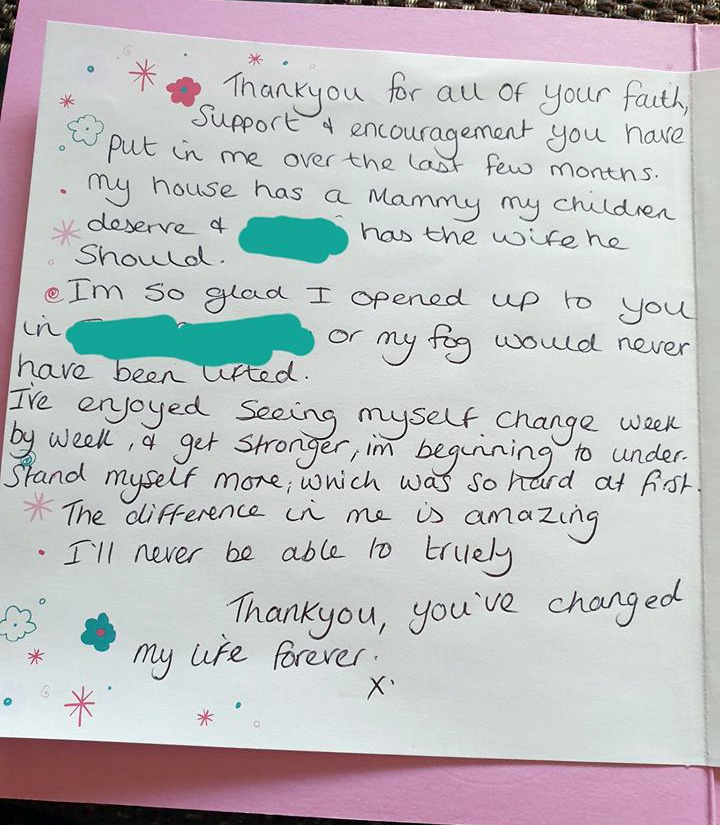 She kindly sent me this card and flowers, which has really made my day. But more importantly, her words give me the proof I need that she is in a different space now, had a different outlook and is making life the way she wants it to be.
I couldn't be prouder of her achievements – what an inspiration!