I recently wrote a post saying that 1 in 10 children live with a diagnosable mental health condition in the UK. A government research paper published new figures in Feb 19 of 1 in 8 children, this epidemic is not showing signs of slowing down or stopping any time soon.
You can be part of the solution. Sports coaches do an amazing job with the children they coach – often helping them develop life skills, discipline, communication, confidence and self worth. I want to enhance that by inviting sports coaches, athletes and parents of athletes to attend this workshop and learn what it's like for children / athletes living with a mental ill health.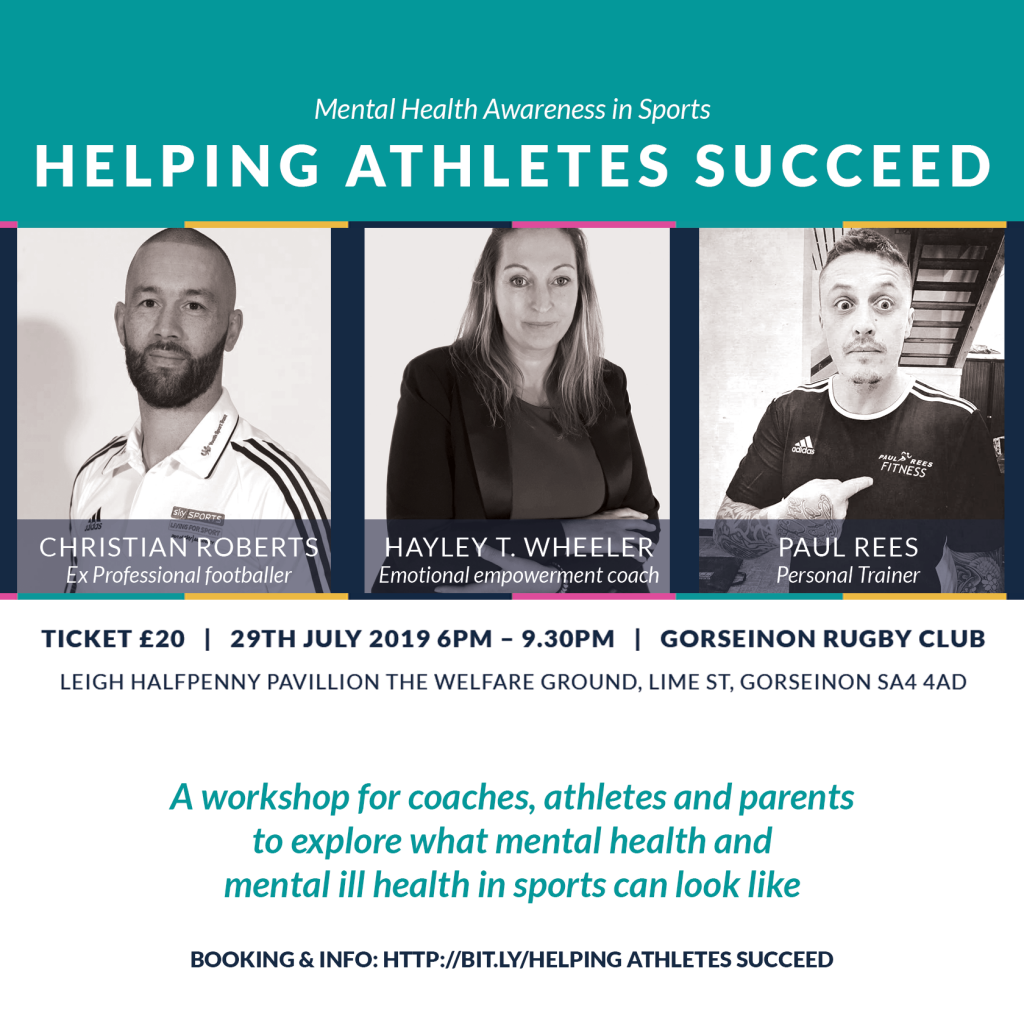 Coaches can struggle too; mental ill health, stress of working with other people's children, the expectations, the constant motivating. We will be looking into this too during this workshop.
Come along and find out more about how you can help reduce the stigma and be part of the solution. More info at: http://bit.ly/HelpingAthletesSucceed