I remember writing the first draft of my book – it wasn't meant to be a book, but a tri fold leaflet. Six very small columns on an a4 piece of paper providing information, guidance, awareness to female victims of domestic abuse.
I wrote every night for two weeks until about 2am because all of this information wanted to come out. I wanted to help women understand these kinds of relationships.
It was easy to write, in fact it wrote itself as the words tumbled out of my heart onto the paper in just two weeks.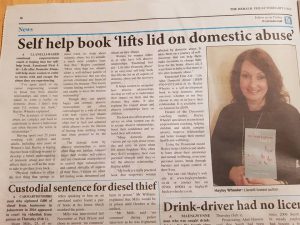 If you want to learn about #domesticviolenceawareness
#domesticabuse #domesticviolence #recovery #impact #victimtosurvivor#dynamicsofcontrol #change #book
#bookstagram #authorsofinstagram #author